Sega Vintage Collections – I May Be Alone On This One
---
According to the gaming site Joystiq (you spelled it wrong) we are set to embark on a wave of Sega games from the Master system and Genesis era.
For XBLA, the Monster World Collection brings together Wonder Boy in Monster Land (arcade) and Wonder Boy in Monster World and MWIV for Genesis on May 23. On May 30, Golden Axe's arcade original joins Golden Axe 2 & 3 on Genesis, concurrent with a three-volume Streets of Rage Collection. The collections sell for 800 MSP each.
Now here comes the rant. I'm cool with 2D games as they seem timeless, except for maybe Atari games. I've purchased some side-scrolling Castlevania and have been loving it. I never seem to grow tired of this era of games.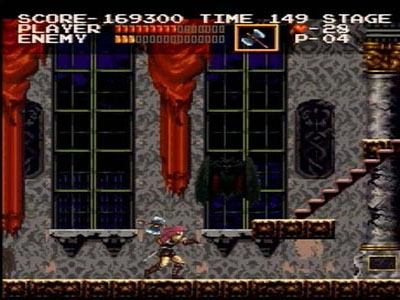 Now as for the switch to 3D polygons; YUK. I can't stand to play most PS1, Dreamcast, or N64 games anymore. Well, I have to disclaim that there are a few gems that I can't dismiss but when I try to revisit this era I am sadly disappointed with it.
I know Superman 64 is probably the best example of a horrible game, but even the good games are supremely ugly anymore (Banjo-Kazooie). In my humble opinion, I would rather have a good looking side-scroller any day.